Rhys' Newsletter #5
COVID (Obviously), Left MIT, Moved to SF, Working on Post-Capitalism
(Note: This is my soon-to-be-weekly email. If you're new—welcome! We probably met last year and I added you because I thought you were cool. If you don't want to be on this list, just unsubscribe below!)
Hello from quarantine in San Francisco! 👋 This is my face: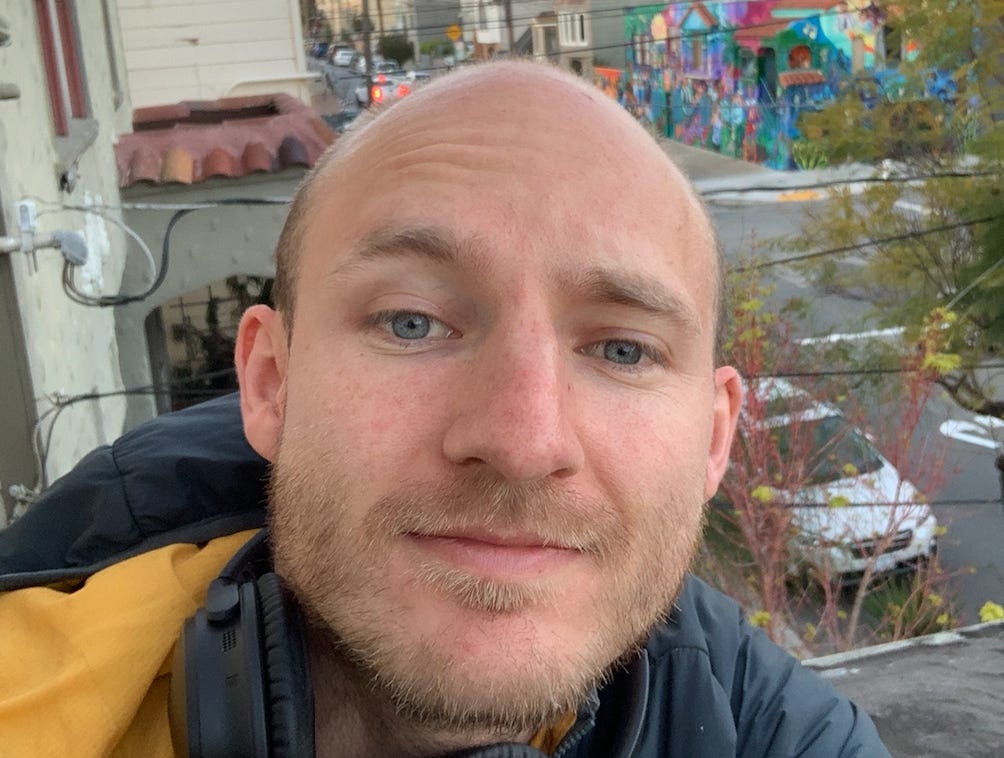 I haven't sent a message to this list since Sep 2018 😞. I'm like the COVID company emails that flooded your inbox last month. When that yoga studio from 2012 reminds you that a) They still exist and b) They keep their mats clean of viruses.
That's like me—I'm saying hi! You didn't need to hear from me, and yet, here I am.
Future newsletters will be shorter and have more of a curatorial/editorial feeling. But today's is a life update:
Consulting on Post-Capitalism

Blockchain Ethics at MIT

And some of my recent blog posts, links, and music (I made an album!)
But of course, we need to start with COVID.
COVID-19
First off, I hope y'all are doing ok. Really. Whoever you are, however we met, wherever you are. I hope you're well. ❤️
Because most of your feed is already COVID-y, I don't want to spend too much time in an epidemiology armchair. However, I'd like to share some things that have helped me. I hope they help you too.
Great piece from a "Grief Expert": The Discomfort You're Feeling Is Grief.

This cute fox reminds you to bucket COVID stuff into: Things I Can Control and Things I Can't Control.

A reminder of Optimistic Nihilism—our lives are insignificant, but we can generate our own meaning. COVID anxiety makes us zoom in. Let yourself zoom out a bit. (Also see: Timelapse of the Future and We're Alone.)

Another way to zoom out: sending a message to your future self (one month/year from now). "Hi! What new music have you been listening to?"
A final note: It's been nice to reconnect with friends during this time. If we haven't connected recently—how are you doing? What's new in your world? Send me a picture!
And now back to your regularly scheduled enthusiastic Rhys programming :).
Post-Capitalism in San Francisco
I moved to the Bay Area. Hooray! I moved for three reasons. First, SF has a dense network of personal and professional friends—one of those people might be you! Second, it's more aligned with my weirdness—I'm more of a breadth-first Twitter frontiersman than a depth-first academic researcher. And third, I moved because I'm abstracting away from only blockchain and towards more general movements: Post-Capitalism, Networkism, and Coherent Pluralism. My rough definition of each:
Post-Capitalism is the societal paradigm shift towards generosity, collectivism, and long-termism.

(Artsy Title: Abundance Begets Abundance.)

Networkism is how tech changes society, how society changes tech, and how bottom-up decentralized networks are beating centralized institutions.

(Artsy Title: Grey Mirror)

Coherent Pluralism is how individuals can develop a coherent perspective by empathizing with many pluralistic viewpoints.

(Artsy Title: A Perspective on Perspective.)
One aligned project that I've been collaborating on is "Bentoism", an idea developed by (Kickstarter co-founder) Yancey Strickler in his book This Could Be Our Future. It's a simple framework that is surprisingly applicable in a wide variety of situations (it's been helpful for living through COVID!). I highly recommend checking out Bentoism.org and reading the book if you'd like to go deeper.
If you'd like to collaborate, I now have a couple of coaching/consulting clients in this post-capitalist space. If you're interested in working with me, check out my coaching page and reach out!
Blockchain Ethics at MIT
At the end of December, I left MIT and moved to the Bay Area. I'll miss my warm community in Boston, and the great crew at the Digital Currency Initiative and the MIT Media Lab.
My primary focus at MIT's Digital Currency Initiative was the long-term impact of blockchain technology. I co-taught a class on Blockchain Ethics with Neha Narula. The idea is simple: if blockchain technology has a large impact (by changing core societal primitives like money), then we should take great care in proactively developing it.
It was awesome to teach at MIT (without a graduate degree!), especially with Neha (an amazing computer scientist!). But of course, the best part of the class was our awesome students. They all grew intellectually and emotionally over the course of the term, and I'm proud of them. As an example, check out this sweet paper on blockchain voting by one of our students, Alex Berke.
If you'd like to learn more, check out this article in the MIT Tech Review, my interview on the Epicenter podcast, this presentation I gave at Berkeley, or our class syllabus here.
(Related: While I was at MIT, I interviewed some fascinating folks for my podcast like Renee DiResta, Larry Lessig, and Anand Giridharadas.)
Essays
I wrote around 40 blog posts last year (archive). Here are some of the most popular ones:
Music
I listen to a bunch of music (see: My Process for Finding Weird Music), so I want to add playlists to my newsletter. This week, here are some sad, happy, and reflective pieces: Songs in the Age of the Coronavirus.

Last month I released a music album titled Music for 18 Pianos. It's almost entirely piano. One friend described it as such: If Chopin and Satie had a whimsical baby with Squarepusher, this would be it. I recommend the last track, XX. Struggle. The album has 1000 plays on Spotify. It's cool that the internet can do that.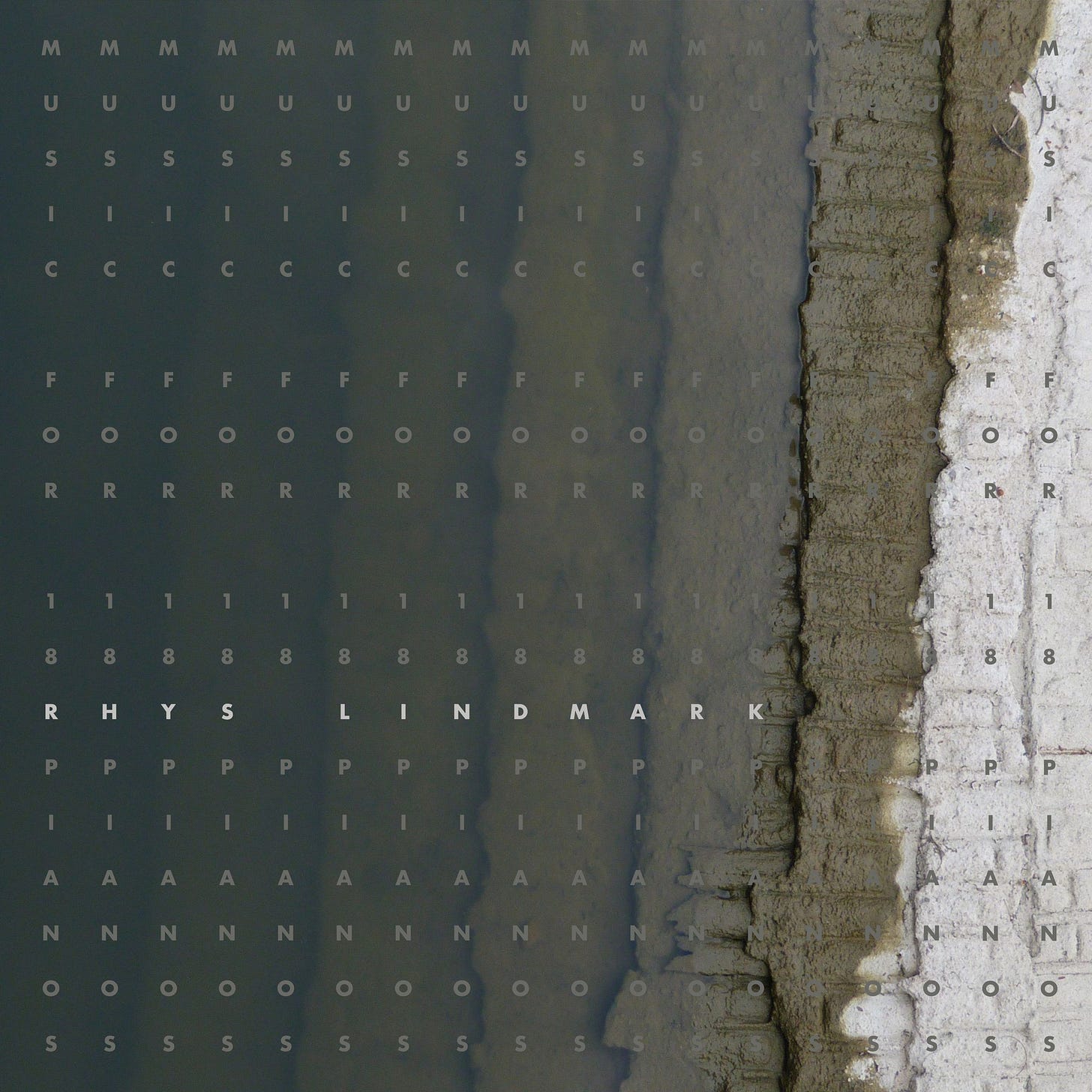 Links
As I find a weekly newsletter cadence, this "links" section will become most of the newsletter. For now, here's a (way too long) list of links. Categories: Fun, Post-Capitalism, Networkism, Abundance, Climate Change, Social Justice Activism, Effective Altruism, Progress Studies, Sociotechnical Systems, Blockchain, COVID-19, Language, Ambitious Frontier People, GameB, Metamodernism, Markets in Everything.
Books
I've de-prioritized reading new books as I've prioritized taking my existing books and remembering them better (though spaced-repetition software). Still, here are some of my favorite books of late (Goodreads list here):
---
One last personal note: my family recently moved my mom to hospice in a memory-care home. I'm hoping to write more about this soon (on ambiguous loss, Día de Los Muertos, etc.). But for now let me just say, I love you mom. And to my readers—enjoy the moments you have with the people you love :).
Again, let me know if you're interested in coaching/consulting. If nothing else, I'd love to hear about your current COVID or non-COVID life.
Warmth, Rhys ❤️